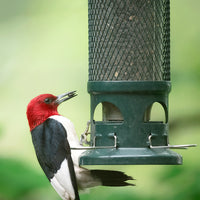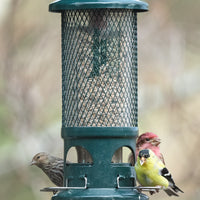 A great choice as an entry level squirrel-proof solution with sturdy stainless steel perches and a metal mesh shroud with plenty of footholds for clinging birds. The spring mechanism is calibrated at the factory to close at 4.0 oz. preventing red and black squirrels from accessing the seed.
Capacity- 24 oz. of seed
Dimensions- 4.13" x 4.13" x 12.38"