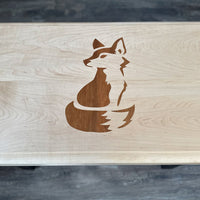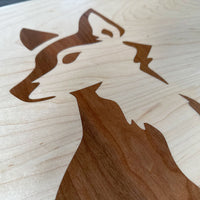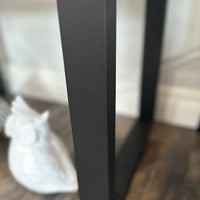 Maple Side Table with Fox Inlay
Expertly crafted in house maple with a gorgeous fox cherry inlay. Superior finish applied to resist scratches. Modern straight metal black legs. Perfect for multiple uses in a home or cottage as a sweet table for an entryway, sunroom, etc. May also function as a bench.
Dimensions- 31"L x 19"W x 18.5"H
Each wood piece is locally handcrafted in our woodworking shop. Custom orders for personal designs, size and styles are always welcome!