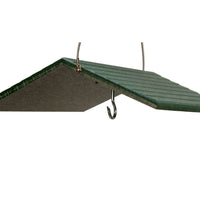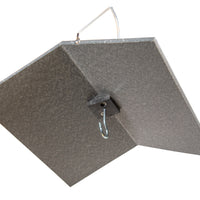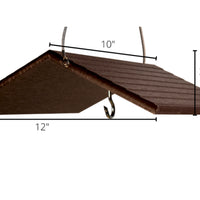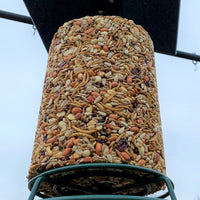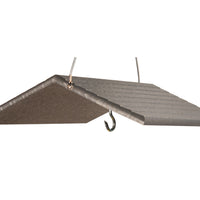 Keep your existing bird feeder safe from rain or snow
Recycled poly lumber will never crack, split or fade
Hanging hook is centered to protect from all angles
Works well with seed cylinders and suet feeders!
Have you ever wanted a simple roof to hang over your favourite bird feeder or house to prevent snow or rain from ruining the seed or help in keeping the squirrels from getting to the feeder? This Poly Weather Cover might be just the ticket!

Dimensions are 10" D x 10" W x 3" H.
Made in USA